Technology is helping transform education, and tablets like the iPad are a big focus. It's hard to beat the iPad when it comes to availability of apps for teachers. These 15 apps are excellent examples of what's available in the marketplace for helping with classroom management, lesson preparation, productivity, and more.
Classroom Management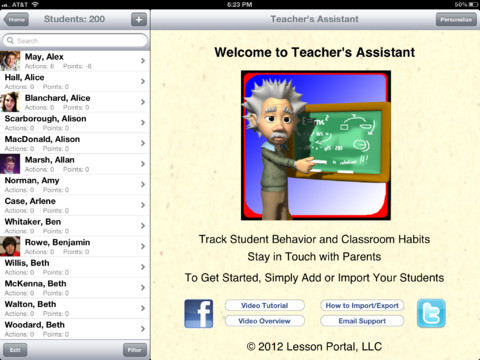 Save time and maximize productivity documenting individual student behavior and habits in the classroom. Share that information with administration and parents with an easy interface that was designed by a teacher. Data can be both exported and imported. All features can be customized, making Teacher's Assistant Pro as user friendly as possible.
——————————-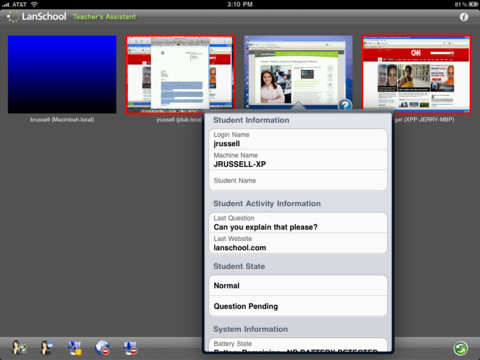 LanSchool Teacher's Assistant is an award winning software program for classroom management. Designed to help teachers in a computer based educational environment, this app will minimize student distractions with blank screens, limit application access and web browsing. It aids in assessing student comprehension, monitors computer activity and many other features, all while the teacher is mobile.
——————————-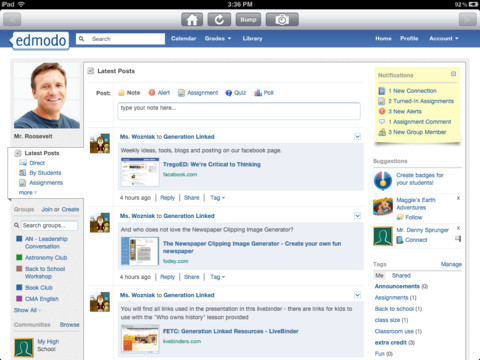 Edmodo allows teachers to stay connected and share information with their students in a safe environment. Your device can be utilized to send notes, post replies, submit assignments, check messages and monitor all educational activities even when away from the classroom. Tasks can be performed with individuals or with groups.
——————————-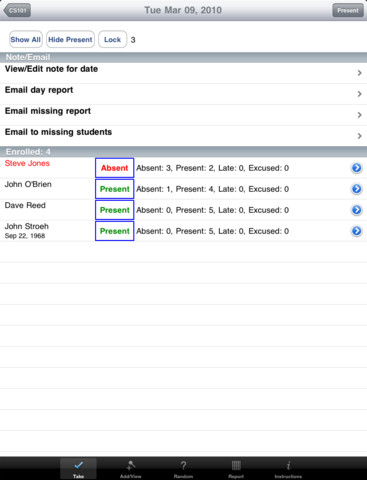 Attendance allows the tracking and maintaining of attendance records. The attendance statuses can be completely customized to fit any teacher's situation. Photos can be synched with names for easy identification. Notify students and parents with attendance issues via a quick email notification. Share records or export data to a CSV spreadsheet.
Lesson Ideas and Preparation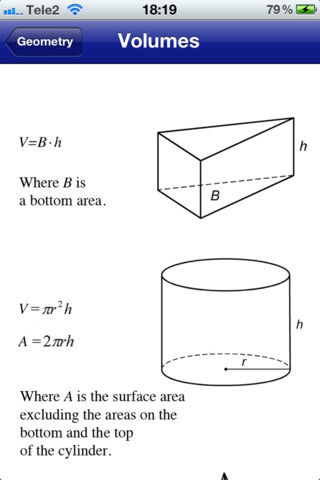 Mathematical Formulas is an app for recording and retrieving needed formulas. An excellent study tool in the classroom, post-its, notes and loose paper sheets can be dispensed with. Input all the mathematical information to a single convenient source and have easy access to them whenever needed. Data can be shared.
——————————-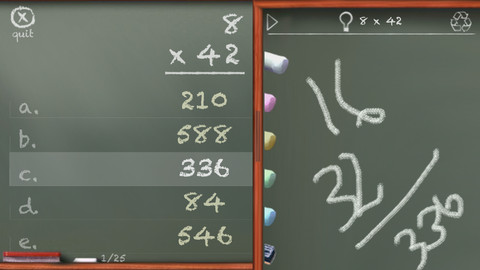 MathBoard is an excellent teaching tool. It can be used for simple addition and subtraction as well multiplication, division, cubes, squares and square roots. That makes this app applicable to everything from early education to higher levels. Track individual or group achievement and goals through standard classroom activity or test scores.
——————————-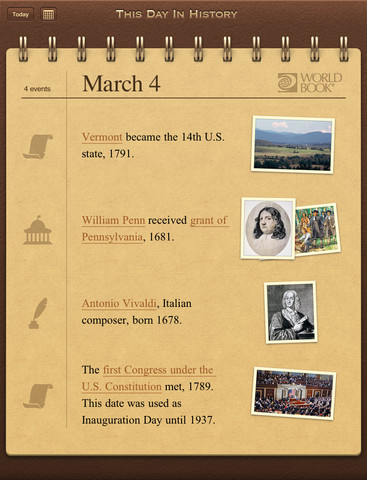 World Book – This Day in History
World Book – This Day in History is an interactive calendar. With a multimedia interface, it displays historical events for any random day. World Book provides related media like illustrations, photos, music, speeches and more. Data focuses on recorded information and interesting tidbits. This Day in History takes learning to a fun, personal level.
——————————-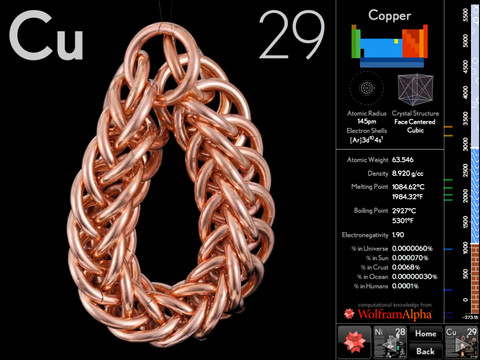 The Elements: A Visual Exploration
The Elements: A Visual Exploration lets you and your students explore the periodic table in a new world. Using a complete 3D environment, peruse an animated periodic table with visual rotating samples of the elements. There is up to date, detailed information on all elements accessible with a simple tap of the finger.
——————————-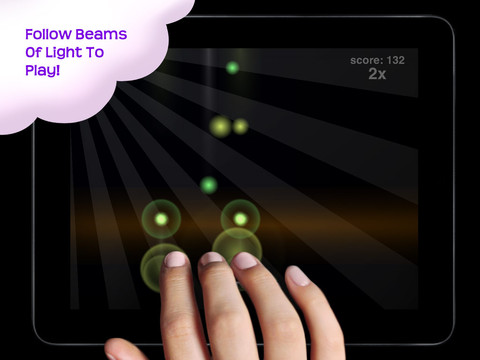 Magic Piano encourages students to explore music by giving them the opportunity to experience it first-hand. There are hundreds of songs to access and new ones can be added. Everything from the latest hits to classical pieces can be played effortlessly. This can be an excellent music appreciation tool for teachers and students.
General Teaching Resources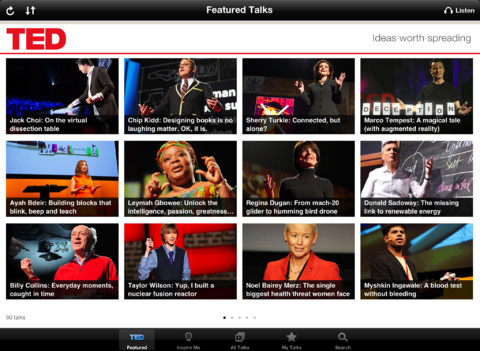 TED opens up the exploration of history and public speaking. The app puts a vast library of conversations, monologues and speeches by technical legends, educational mavericks, medical radicals, music geniuses and more at your fingertips. Allow students to hear inspiring words that can teach and influence on everything from health food to the way the brain works.
——————————-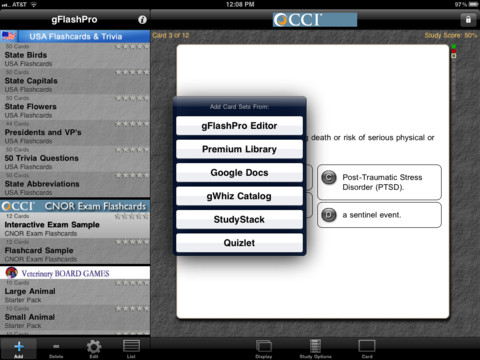 gFlashPro is an exceptional study tool. Create, download and manipulate an unlimited number of virtual flash cards about any possible subject imaginable in a preformatted layout. Catalog the content with a user friendly interface. Purchase premium content from educational publishers like McGraw-Hill, Wiley Publishing and Barron's. gFlashPro simplifies studying for students of all ages.
——————————-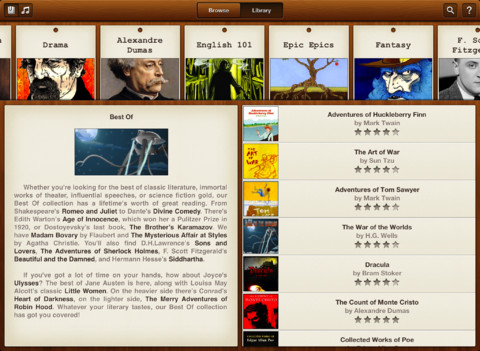 Free Books is a library of over 23,000 public domain classics that can be downloaded and read using a unique ereader that offers notes, bookmarks, highlights and dictionary support. eReading for any class curriculum can be imported into the app. The material includes high resolution covers, statistics and a Night Reading mode.
Productivity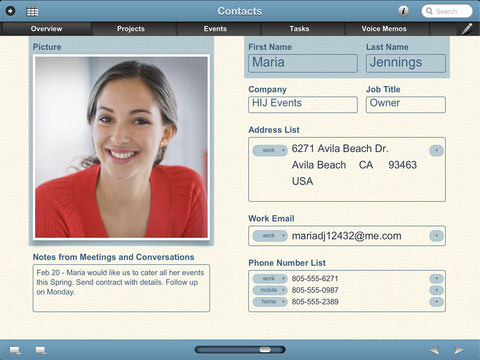 Bento 4 is a personal database app for the iPad. With its advanced tools, teachers can utilize the app for organizing contacts, planning events, managing lists and tracking classroom projects in a fast and easy environment. Strong drag and drop design tools make Bento 4 a practical solution for any educational situation.
——————————-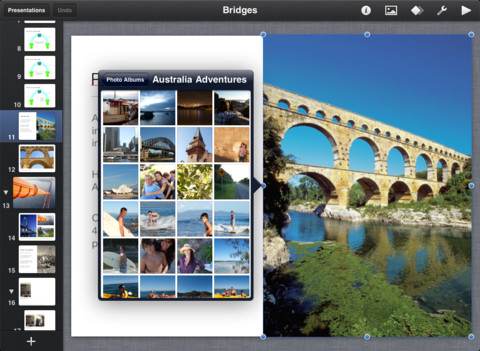 Keynote makes creating presentations simple. Use everything from animated charts and transitions with tapping and touch. Highlight data with graphs or use video and notes starting with one of the prepared designs. iCloud allows the effortless transition of work from one device to another. Print wirelessly or mirror the presentation on an HDTV.
——————————-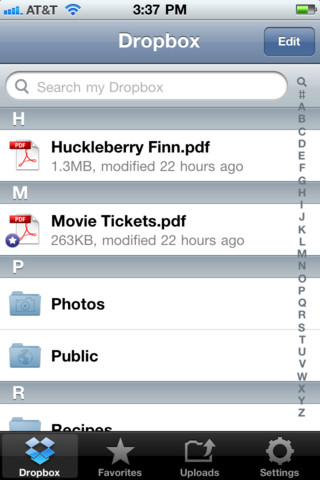 Dropbox lets you collect documents, photos and media that will be accessible on all your devices. Save papers or tests for review on the go. Return them with a link. No attachments. Add files to 'Favorites' for offline reviewing. All data is stored on the Dropbox, if you happened to misplace your iPad, you'd still be able to access your files via another Dropbox-enabled device.